Mini Mac and Sephora Haul and FOTD
This is my first haul post and I was a little hesitant at first but I love reading everyone else's haul post so why not? I went to MAC the other day to turn in some old containers that I had lying around for awhile and I also stopped by Sephora yesterday (well it's a Sephora inside of JCPenny so it's rather whack). I also have a couple pictures of looks I've done over the past few days and even an OOTD sort of.
Ok so here is what I got at MAC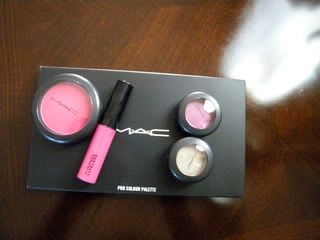 Blush in Full Fuchsia
Lipglass in True Babe
Pro Blush Palette
Vex
Hepcat (the purple shadow)
I know the blush and lipglass look super bright and they are but they are actually really pretty on my skintone. I'm such a sucker for pinks so I was super happy when I put it on and it looked pretty!
At Sephora I got the Kat Von D Eyeshadow Palette in True Romance
This is with flash
This is without
Here are the swatches (taken with flash):
from L to R:
Lucifer
Speed Blue
Razor Gray
Tequila
Sinner
Rad Purple
Leather
Galeano
I thought the colors were pretty especially for smoky eye looks
This is just a random picture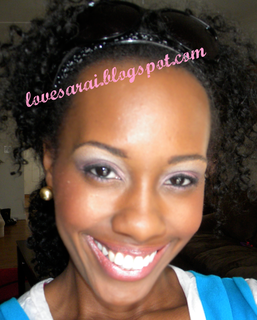 This is what I wore yesterday -just a casual Saturday mall outfit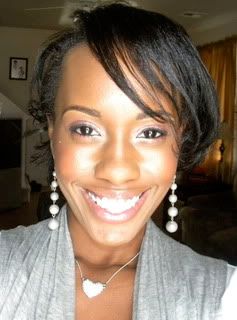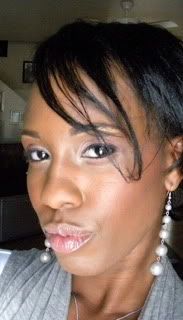 I will have some more reviews coming up soon also!
Stay Fabulous ♥