Review: Studio Tools Studio Finish Skunk Brush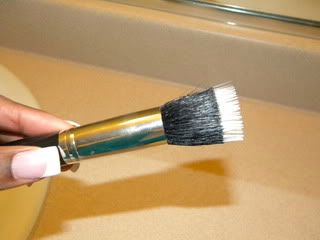 This is a pretty good brush for what I paid for it. I've always looked at the MAC version of this brush (the 187 I THINK) but I haven't wanted to shell out the money for it. I found this a couple days ago at Target and it was actually on clearance for $4. Of course I jumped on it because if there is an opportunity to save some money, I'm all over it =] Anyway, I like this brush. I can't compare it to another of its kind because I do not own one like it. To me it did the job and did it fairly well. I normally use the 190 brush from MAC to apply my foundation, but wanted to try something different. It applied a nice layer of my foundation and it looked pretty flawless (sorry no pictures).

Sarai's Rating:
4/5
Would I buy this product again? Yes

Has anyone gotten this brush from Target or tried any of the other Studio Tools Brushes from there?