Hey Dolls,

Well first I wanted to say HELLO to all my new followers, thanks for following! Also I wanted to let you guys know I'm thankful for the support and comments you guys leave me =]
Ok--Today I woke up and looked outside to find a nice blanket of SNOW covering the streets!! HELLO I thought it was Spring time now...I mean it was so gorgeous yesterday, in the 60's and tomorrow it's supposed to be almost 70! I mean really snow??? Ugh I am so jealous of all of you guys who have some nice warm weather (not hot b/c I don't like it too hot, lol). All I want to do is wear some of my new spring clothes, maybe even throw on one of my shorts rompers that I'm addicted to this year. At this rate I doubt I'll be wearing any of that stuff until like JUNE! BLAH =(

But on a great note today I have a FOTD for you from yesterday and of course I'm using my fave color purple, lol.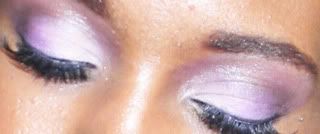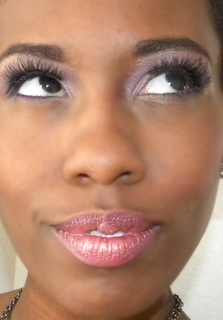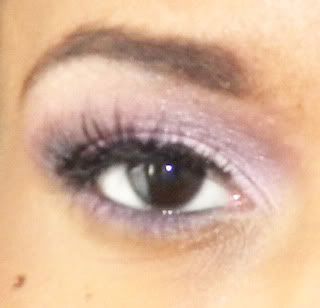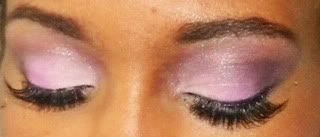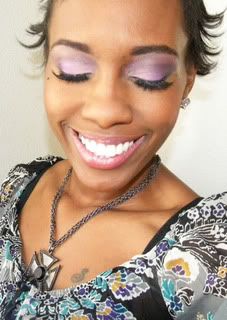 Products used:
Face
*MAC Prep & Prime
*Revlon Colorstay Foundation in Caramel
*MAC Sheer Pressed Powder in Dark
*MAC Mineralize Earth to Earth blush

Eyes
*UDPP
*NYX Jumbo pencil in Milk
*MAC e/s Yogurt
*88 Palette for purples on lid and highlight
*MAC e/s Sketch on outer corner
*Ardell lashes in Demi Wispies
*Wet n Wild Black creme liner

Lips
*Random liner
*Ulta Lipcolor in Silver Heather
*NYX Frosted Beige