Mini Shoe Haul: Charlotte Russe
Hey Dolls,

I wanted to share with you guys these shoes I bought from Charlotte Russe. I love shoes as I'm sure most of you do too-so I do not care about where I buy my shoes if they are cute then I will wear them =]
The first pair are very simple but for some reason I just really liked them. They are super comfy as well.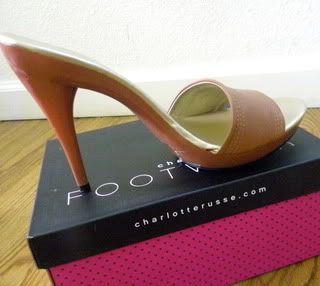 The next pair are my faves that I got that day (they were having a buy one get the second for $10). My friend said they were ugly BUT I don't care because I LOVE them. They are so colorful and versatile, I see me wearing them a lot this summer.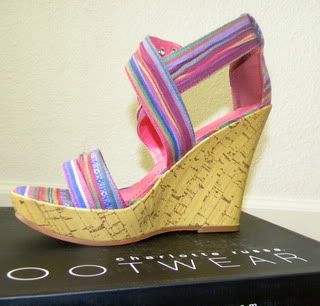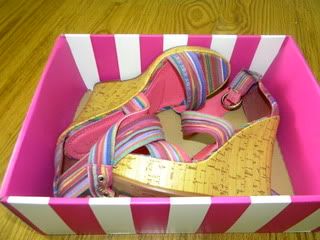 So those are my shoes that I got-I love them!! I need to stop buying shoes though and buy some summer clothes because my summer wardrobe is pitiful right now, lol....hopefully I'll have a clothing haul soon =]
Have you guys bought any new shoes lately to add to your summer collection?


I also did a video on this-I know some people read blogs while they are at work or something and cannot always watch a video so I will still blog but I will post the vid on here also for those who are able to watch =]